Animal Crossing New Horizons – Custom UT Dallas Designs
Posted by Team News
March 24, 2020 in
We heard that #AnimalCrossingDesigns was trending on Twitter, so we thought why not rep the coolest university ingame?! Enjoy some UT Dallas themed designs which you can use in the new Animal Crossing New Horizons game. Be sure to tweet us @utdesports some cool pictures of you wearing the designs, and share your Friend Code in our Discord Server!
Community-Made Designs
The following designs were made by UTD Students: Alumni Emily L, Hope Sherman, and other UTD Students. These designs can be used in Animal Crossing: New Horizons when you unlock the "Able Sisters".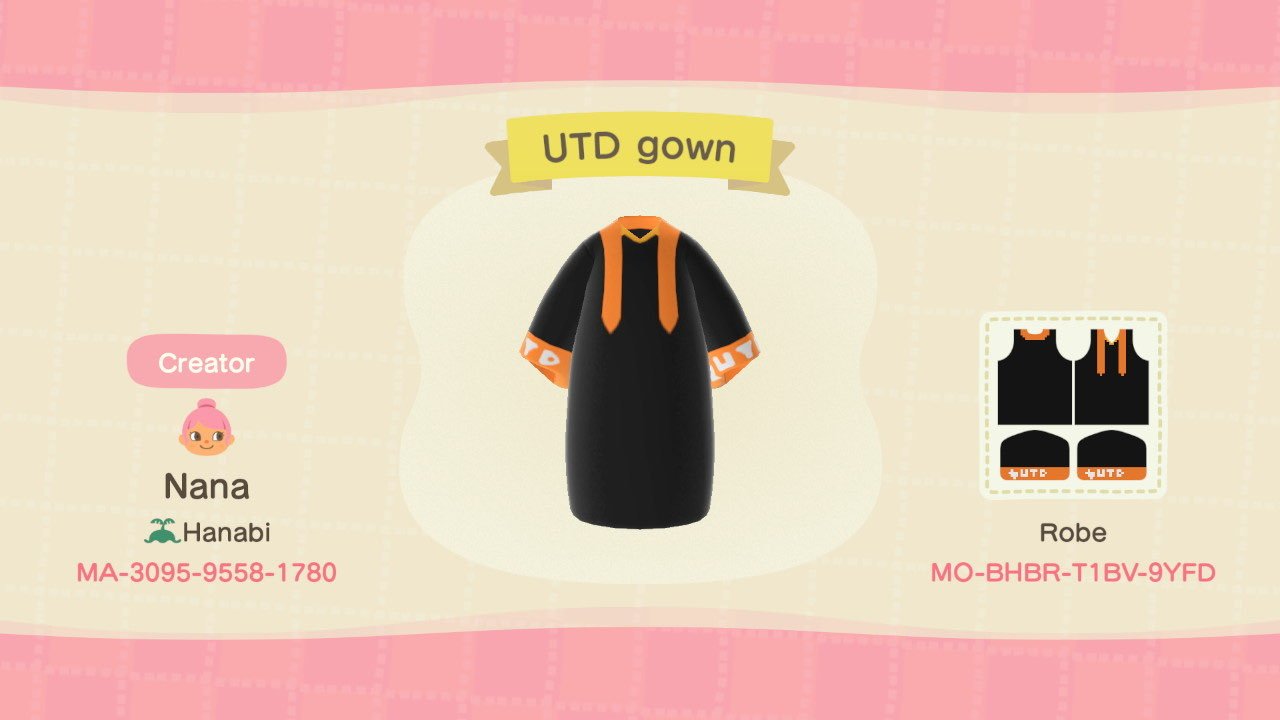 Love Animal Crossing?!
Be sure to join our Official Discord Server to connect with thousands of other gamers at UT Dallas! https://discord.gg/utdesports